Main Event: Don't Fear the Gap! Raise Capital Like a Pro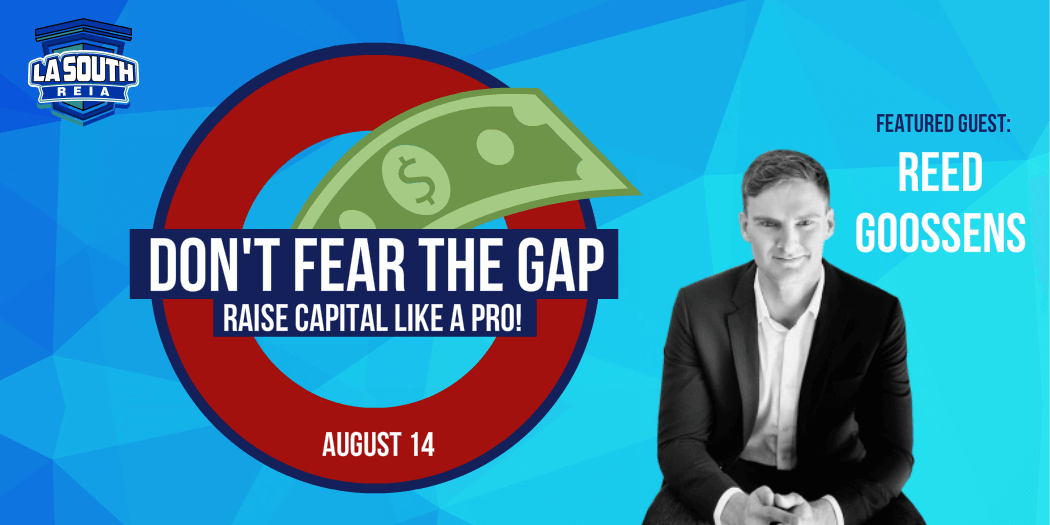 Worried about finding the right deal, but not having the funding? Worry no more!
Apartment investor and master synidcator, Reed Goossens, will be give you the skills you need to raise investment capital like a PRO! Don't let money keep you away from your next (or first) deal.
Never fear the GAP!