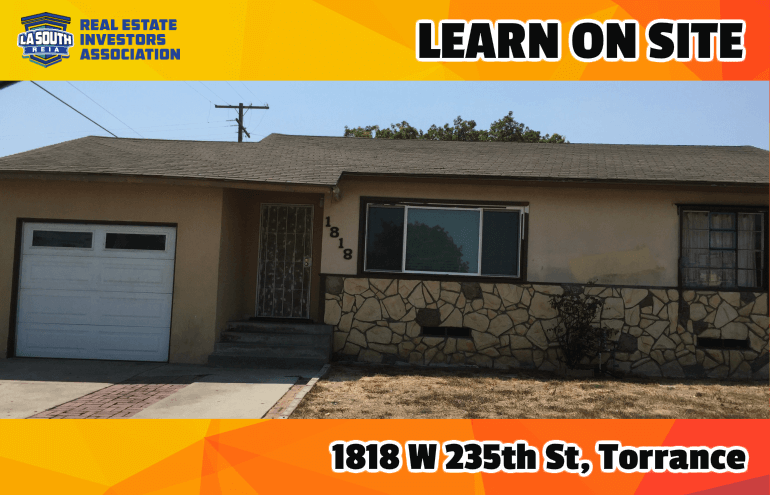 Join property owner Kerwin Session at this Carson acquisition. This property is located at 20008 Midtown Ave, Carson. Kerwin will walk you through the property, discussing plans for the rehab, the acquisition strategy, the project plan and timeline, and the budget. This project has not yet begun, so it's a great chance to see the beginning stages of a rehab.
Walk-through begins promptly at 12:00. Lunch to be provided following tour.
$15 for members. Pre-registration is required.
Closed-toe shoes required.