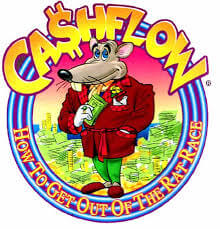 New to Investing?
There is no better way to simulate the real world of real estate investing than by playing Robert Kiyosaki's Cashflow 101 game! Learn how passive income can change your life and help you escape the rat race. Play to learn!
Hosted by Sheila Miller-Nelson of KVJ Investments.
$5 Covers registration and refreshment.
JOIN US